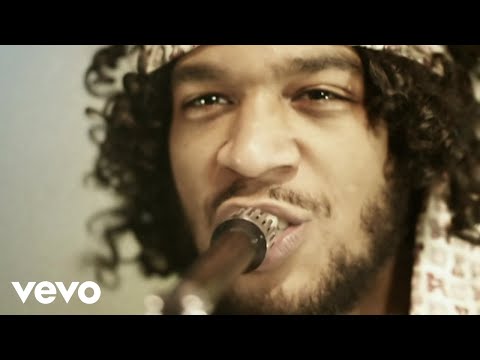 You're It
People told me slow my roll, I'm screamin' out...
How to Make a Rap Song
Step 1) Watch this video and this video at roughly the same time. Step 2) Listen and enjoy.
Last Minutes with Oden
I've never had a dog before but this is probably one of the saddest videos I've ever seen.
Time is runnin' out, please don't make me wait
This morning I woke up extremely hung over and sick feeling. On top of that, I had no idea where my glasses were. I looked everywhere in both my place and Danny's place. No where. Made a phone call to Alan, who I somewhat remember helping me get to bed, and he didn't know where they were either. I blindly searched the ground from Danny's place to mine… And eventually I...
I Almost Died. Twice.
Last week I was talking to my dad about some friends of his. Apparently one of his friends saved my life when I was around 5 or 6 years old. That day my family and I went to Frontier City. I was really skinny when I was a kid, and just barely made the height requirement to ride on a rollercoaster. I got on next to my dad's friend and began the ride. And about halfway through I began to...
On Deaf Ears?
From the day we are born until the day we die we are constantly learning. Learning from ourselves, learning from others. We learn from our own experiences. We learn from people who choose to preach unto others what they believe is right. However, a lot of what we learn is wrong. People are taught so many different things. To believe in and worship God, the all-powerful, all-knowing creator of the...
The Failure to Succeed
Why do people set themselves up for failure? Is it the fear of knowing your best may not be enough? The fear that there may be another person out there who will one-up your every move, your every action? From what I can see, it's definitely not a matter of incapability. In contrast to a recent entry of mine, I believe anything can be accomplished as long as you set your mind to it. Actually,...
Between Passion and Practicality
I don't know if it seems like it, but I consider myself to be a philosophical person. I like to think. About people. About life in general. One thing I've noticed as a college student is that many students really have no idea what they want to do with their lives. In particular, what I'm referring to is their declared majors. Their dream job, if you will. It seems like 8, even 9...
Some thoughts to start off the New Year
Since college began, I've become a bit more mature - or at least I'd like to think so. And as I mature I've begun to understand a lot more about life. I try not to make a big deal out of little things like I would in the past. I mean, what's the point? You don't always get your way, and you can't change how other people are. That's life, and you just have...
Awesomeness
I had the most productive day all break at work today. Don't get me wrong, I didn't actually do any real work. Chris had been working on a big paperclip car already (soychristopher.com), which inspired my own piece of paperclip art - a guy playing the guitar, made solely from paperclips, a soldering iron, and a pair of pliers. Here it is, pictured in front of Chris's brand...
Extreme Overtime
I forgot to clock off my shift at work on Friday….
Randomness
So I was just browsing around Facebook, and a random thought occurred to me. Why is it that when girls are commenting on photos of other girls, they always have to mention how pretty/gorgeous/hot the girl in the photo is? It seems like it's become some kind of unwritten rule that girls have to compliment each other as much as possible, whether it be on Facebook, MySpace, or Asian Avenue. SO...
California Dreamin'
Since I'm in California on vacation, I figured I'd take a little time to briefly explain the title of my blog. I was born in Renton, WA, a town southeast of Seattle. At the age of 2 my family moved to Oklahoma, where I lived until I was 7 years old. During those 5 years, the majority of our family trips were spent visiting my grandmother (on my dad's side) in California. ...
Looking Back
This semester literally flew by. It seems like just yesterday, I was sitting in Calculus discussing living arrangements with Alan. And now I'm sitting here, staring finals right in the face. A lot has happened in these past four months. Bonds formed, bonds broken, bonds re-formed. Drifting apart. But you know what? That's just life. Shit happens, deal with it. I like to think college...